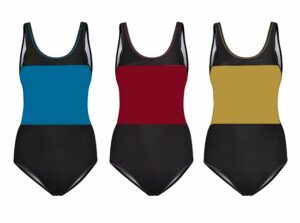 Cleaning Bathing Suits
It's time to have fun in the Summer.  School is out and its time for the beach and swimming pool.  It is once again the season to find your Bathing Suits and see if they still fit. "Summertime and the living is easy."  Matter of fact, it is so easy lots of people like to live in their Bathing Suits in June, July, and August.  Because of this lifestyle, it is really important that swimsuits are properly taken care of.  Besides Bathing Suits are expensive.  So when you find the perfect one (which in itself isn't easy), you want to make it last longer than a season.
There are many ways you can actually shorten the lifespan of a swimsuit. According to ConsumerSearch.com, damage occurs because of the material that is used to make bathing suits.  Today, manufacturers use lots of Spandex because they are stretchy fabrics — and Spandex does not like many of the chemicals in pools and with the heat and rays of the sun, bathing suits have a tendency to not last long.
Wash your Bathing Suit by Hand
If you want to wash your bathing suit, use a mild detergent suitable for fabrics with spandex.  Always wash your swimwear by hand.  This method will safely remove oil and dirt without damaging the material. This will keep your swimsuit looking great for many years to come.  One more thing, never wash your swimwear in hot water and try to avoid too many dips in the hot tub.
Dry your Bathing Suits the Correct Way
Ringing out every last drop of water is a bad idea to dry your bathing suit.  This can potentially damage the fibers and your swimsuit will begin to sag.  Also, don't hang the swimsuit in direct sun as this can cause the bathing suit to stretch and fade.  Lay the swimwear on a towel and that will dry them properly.
Prepare your new Swimwear
Before going to the pool, lake, ocean or hot tub, it's a good idea to Soak it for 30 minutes in a solution of water and vinegar. This will prevent the colors of your suit from bleeding. It is particularly important to do this before getting into a hot tub since heated water can cause colors to bleed.
Rotate your Bathing Suits
Once you find a swimsuit that you love, it can be tempting to wear the same thing over and over again. But it's important to give it time to snap back after each wear. A "memory fabric" like spandex needs at least 24 hours to come back to its original form. So if you're planning to go on vacation or wear bathing suits a lot, make sure you switch them up.