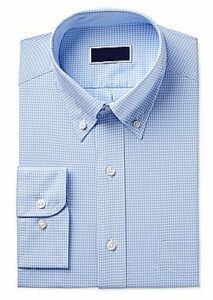 Westbank Dry Cleaning – the Best Laundered Dress Shirts in Austin
Laundry has been a common household chore for centuries. In some parts of the world, laundry still means taking clothes to the river and beating them on the rocks. Laundry today has evolved to putting clothing in a computer-assisted washing machine with not enough water and adding soap. At Westbank Dry Cleaning, we specialize in laundering your Dress Shirts.
In the United States, the process of cleaning clothing and household items has grown to include Dry cleaning and Laundry companies that use commercial equipment to clean clothing, suits, coats, linens, comforters, quilts, blankets and numerous household items that cannot be cleaned in a home washing machine.  Mothers, fathers, businessmen, women and school children all want to look their best and Westbank Dry Cleaning makes that happen every time your clothing and household items are washed by us. Westbank Dry Cleaning in Austin, Texas has been designated as the best Dry Cleaners and Laundry Company in Central Texas.
Clothing Inspection and Tagging
When you drop off your clothes at Westbank, we identify each and every piece of clothing by placing them into a computer. This process basically includes counting the items and describing them (e.g. table cloth, blouse, and quilt). Also noted,  the date they were dropped off and the date they will be ready for pick up. Then, we place a small tag firmly to each item or garment, and this tag remains attached to the item or garment during the entire cleaning process.
Perfect Laundered Dress Shirts
Making an impression means getting it right. A small imperfection can make a difference. In an environment where everyone owns a wardrobe consisting of similar elements, dress shirt manufactures separate themselves by choosing the best materials, cutting them with distinctive designs, and applying expert workmanship and detail. A dress shirt plays a major role in the success of businessmen today.
To make our businessmen look their best, Westbank Dry Cleaning provides a gentle laundry process for your Dress Shirts and when stains are found they are removed by hand.  We use gentle detergents to maintain bright whites and vivid colors. Starch guarantees consistency and if you want starch in your shirts, just tell us.  Every shirt includes hand touch-up. This process is best for 100% cotton business and casual shirts in lighter shades. Please tell us if you want your Dress Shirts on a Hanger or carefully folded and placed in a box.
Upon request, we can completely hand finish your Dress Shirts.  Your shirt is 100% hand-ironed without any mechanical assistance.  Hand-finishing yields flat plackets and smooth cuffs. Small but telling details like removable collar stays and butterfly gussets maintain shirts in better than new condition until wearing.
Westbank Dry Cleaning strives to make a difference.  We like making you look great.
Dry Cleaning Shirts
Some shirts use fabrics that require Dry Cleaning. The manufacturer's tag will alert us to these fabrics.  Dry cleaning protects the size, color, and feel of your shirts. Synthetics, bright colors, dark shades, and soft fabrics look their best. This premium service includes hand stain removal as necessary and 100% hand-finishing. No mechanical equipment is used whatsoever to iron your shirt. Dry cleaning removes oil-based stains with ease.
The Quickest Way to Handle Your Dry Cleaning.
Would you like real-time access to your dry cleaning information and get notified when completed and ready for pick up?
Are you on our Home Delivery service, but wish to pick your clothes up at the store for an even faster turnaround? Download the latest mobile app from Westbank Dry Cleaning to track the processing of your orders; get notifications for pickups; and view your account information, current specials, store locations, and more!
                                                                    BENEFITS

Order Ready Notifications

Schedule Pickup 

Delivery Pickup Reminder

View your Order 

Referrals for Bonus

Billing Info & Admin

Coupons