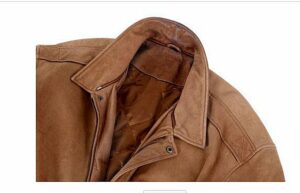 Leather and Suede is Our Specialty
We are your full-service, environment-friendly, Leather & Suede Cleaning experts with clients all over Austin and Central Texas. For over 20 years, Westbank Dry Cleaning has been providing the #1 rated Dry Cleaning and Laundry Services in the Austin and Central Texas area. In addition, we have been specializing in cleaning leather & suede.
Leather & suede clothing are tough, versatile and expensive. Hence, proper care is essential to maintain them. For the Best Leather Cleaning, you should bring your leather garments to us. We recommend that leather and Suede clothing be cleaned every three years or whenever a Leather Stain or a Suede Stain occurs.
Our professional leather and suede cleaning provides the excellence that Austin and Central Texas residents want for their leather and suede clothing. Whether your leather or suede clothing needs cleaning, repairing, restoration, dying or conditioning, we have the experience and equipment necessary for getting these garments back into top condition.
Additionally, if your leather or suede jackets, coats, pants or other similar clothing is in need of Leather Repair, cleaning or conditioning, bring it into one of our locations today.
Suede and Leather Conditioning
Leather or suede cleaning is a very specialized process, and we are the best suede cleaning company in Austin and central Texas. Moreover, not everyone has the expertise to clean and recondition these two fabrics. These garments use different cleaning materials than other clothing and the methods used are different as well. Commonly used cleaning products for other fabrics can cause severe damage to these types of materials, Therefore, special training is required to learn the proper techniques that use cleaning products that are pH balanced for their unique composition.
Leather has natural oil content that helps the fabric stay soft and supple. The oil content diminishes over time, and this can cause the leather to dry out and crack. In other words, conditioning the leather replenishes these oils and vastly increases the lifespan of leather clothing.
Leather Repair and Suede Repair
At Westbank Dry Cleaning, we have the expertise and experience for leather Repair and Suede Repair or restoration, and thus, we can fix almost any damage done to these kinds of garments — especially scratched leather. Furthermore, we have all the necessary equipment to repair any leather and suede clothing. With proper care from our experienced craftspeople, your clothing will be returned to you in almost new condition. Bring your leather garments to one of our Westbank Dry Cleaning locations for cleaning and Repair
The Quickest Way to Handle Your Dry Cleaning.
Would you like real-time access to your dry cleaning information and get notified when completed and ready for pick up?
Are you on our Home Delivery service, but wish to pick your clothes up at the store for an even faster turnaround? Download the latest mobile app from Westbank Dry Cleaning to track the processing of your orders; get notifications for pickups; and view your account information, current specials, store locations, and more!
                                                                    BENEFITS

Order Ready Notifications

Schedule Pickup 

Delivery Pickup Reminder

View your Order 

Referrals for Bonus

Billing Info & Admin

Coupons