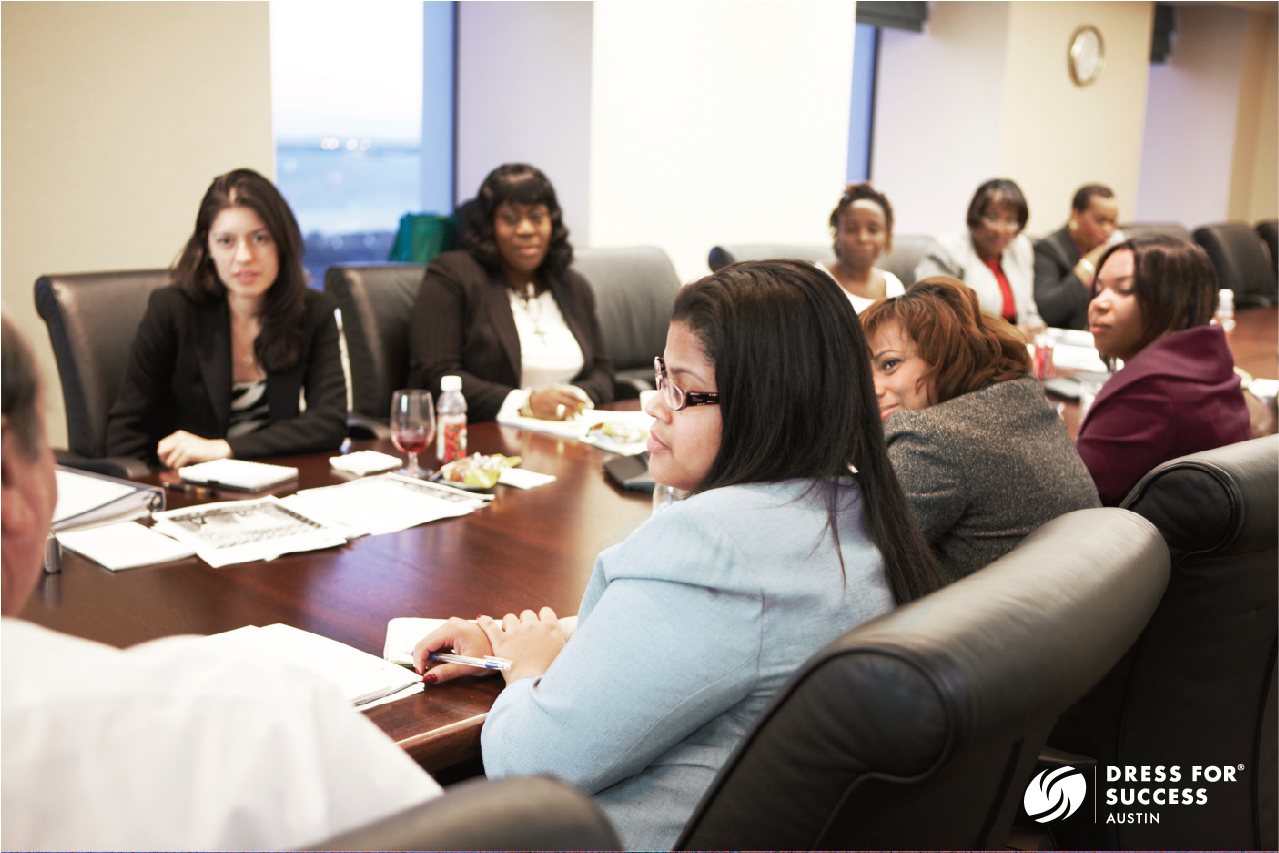 Dress for Success is an international not-for-profit organization that empowers women to achieve economic independence by providing a network of support, professional attire and the development tools to help women thrive in work and in life.
Since starting operations in 1997, Dress for Success has expanded to more than 150 cities in 30 countries and has helped more than one million women work towards self-sufficiency.
Dress for Success Austin opened in 2003 and will celebrate 15 years of service to the Austin community in October of this year. They serve 1,000 women per year who can return multiple times for career services and for participation in other career development and financial education programs.
In 2011 Westbank Dry Cleaning became a dedicated supporter and serves as a collection site for receiving donations from the community and delivering them directly to the affiliate. To free up space for a career center, Westbank generously donated a conveyor in 2013 that holds much of the inventory used for suiting clients with the appropriate wardrobe for an interview or for their new job.
For seven years, Westbank and Dress for Success Austin have had a strong partnership that is a natural fit for clothing donation drop off and community outreach.
"Freeing up the floor space to expand programs for charity was a positive move forward in serving more clients with additional services. We are so thankful for Westbank's continued support and partnership," said Mia Johns, Director of Programs.
We cannot display this galleryDon't miss our Seasonal special coupons.