WESTBANK'S FREE PICK-UP AND DELIVERY
Pickup & Drop-Off Laundry Services For Businesses & Individuals
Let's face it – we know you're busy. Want one less errand? Westbank's delivery service brings convenience directly to your door. There's no need to be home, and we're in most Austin neighborhoods twice weekly. One of our delivery valets will pick up your garments and deliver them back clean and ready to wear.
To schedule a pick-up, setup your account online. You won't be charged until you are ready to order!
Have questions about our delivery service? Check out our Delivery FAQ.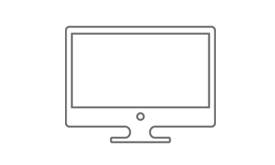 SIGN UP

After completing your online signup, a delivery valet will contact you and answer any questions you might have.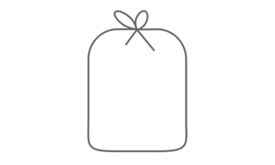 LAUNDRY BAG

Your laundry bag, complete with personalized 
tags specifying your cleaning preferences, 
will be delivered to you .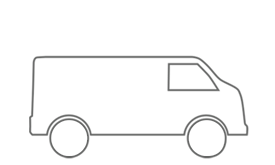 PICK-UP
Set your bag out at your front door or other pre-determined location and we'll take it from there.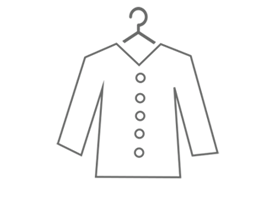 DROP OFF

We'll return your freshly cleaned and hand-finished garments and hang them on our handy hook.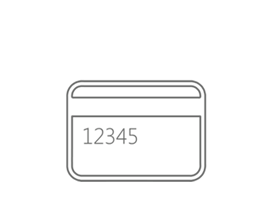 AUTOMATIC BILLING

Your cleaning is automatically charged to 
your credit card on file.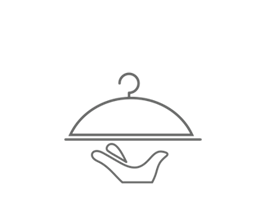 VIP REWARDS

You'll automatically receive Westbank's VIP Rewards, earning $5 off for every $100 spent.
Frequently Asked Questions
How do I get started? Is it really free?
Complete the online signup and a delivery valet will call you to answer your questions. Yes! We don't charge a delivery fee… same pricing as our store locations.
Do I need to be home? Where do you pick up and drop off my clothes?
No you don't. Simply put your cleaning in your Westbank bag and leave on your porch, concierge desk or other covered location by 8:00 a.m. Your cleaned garments will be hung on your front door.
How do I pay?
We charge your credit card on file and provide a receipt on your order.
How often do you pick up?
Twice a week. Your valet will let you know if you're on a M-Th or Tu-F schedule.
Do I have to have a minimum order?
There is no minimum order required.
Can I use coupons?
Yes. Coupons can be placed inside your laundry bag. You'll also automatically receive VIP Rewards, earning $5 for every $100 spent.
Do I have to use delivery twice a week?
No, if you don't have any items, we'll be by the following week. If you will be on vacation, let your valet driver know via text or email your vacation date range.
What if I need something cleaned ASAP?
You can take your items to any of our 8 locations. We offer same day service…in by 8:30 a.m., back by 5:00 p.m.
What if I have a special stain or request?
We provide you with Special Request forms and you can fill out and attach to your garments.
What if it's raining or some other weather event?
If you don't have a covered, protected area for your bag, we don't recommend putting your bag out during inclement weather. In rare weather events your valet may choose to hold your items until your next scheduled day and will contact you.
Do you recycle hangers?
Yes. We have hanger caddies that you can fill up and place with your order.
Are you closed on certain holidays?
Yes, we are closed most major holidays. Your service will resume on your next scheduled day if it falls on a holiday.
How do I communicate with my valet?
Where should I put bulky items like comforters or bedspreads?
You can place them in a large plastic bag or trash bag, but make sure they are labeled with your name and phone number.
The Quickest Way to Handle Your Dry Cleaning.
Wouldn't it be convenient to have real-time access to your dry cleaning information and get notified when your dry cleaning order is ready for pick up?
Are you on our Home Delivery service but wish to pick your clothes up at the store for an even faster turnaround?
Download the latest mobile app from Westbank Dry Cleaning to track the processing of your orders, get notifications when your orders are ready for pickup, and view your account information, current specials, store locations, and more!
                                                                    BENEFITS

Order Ready Notifications

Schedule Pickup 

Delivery Pickup Reminder

View your Order 

Referrals for Bonus

Billing Info & Admin

Coupons